In today's article, we'll share some traditional tips on crafting a translator's CV and tell you about some useful tools and resources for creating an effective translator's CV.
Translators are more in demand today than ever as the world becomes more connected. Strong communication skills and language translation proficiency are necessary for many individuals and a broad range of industries. Translators are essential to doing business, studying, conducting science, and so much more.
As a translator, having a well-crafted CV is crucial to show your translation skills in the best way possible.
Crafting the Perfect Translator's CV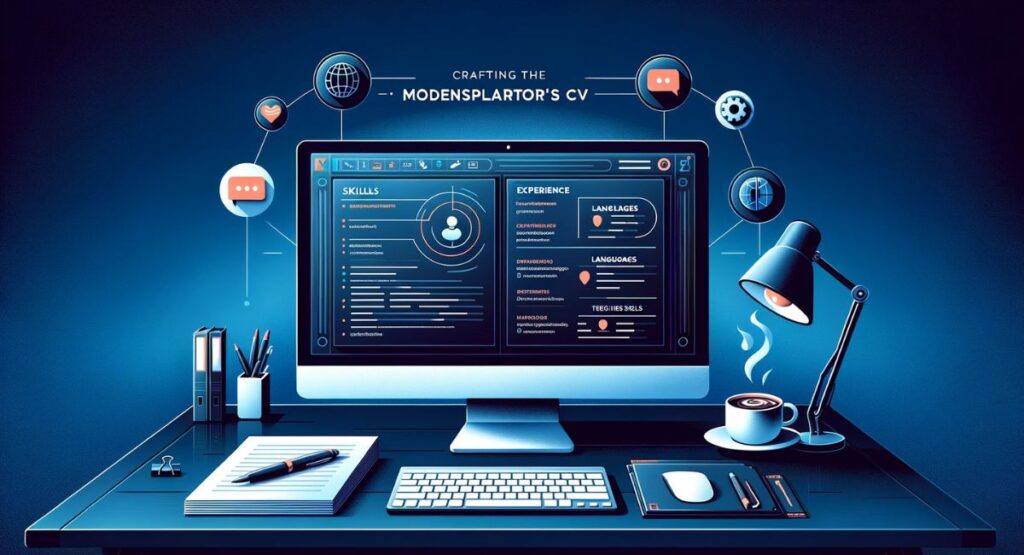 When searching for a translator position, crafting a strong, well-organized, persuasive CV is important. With a suitable CV, you can impress future employers and clients better. Read on to find tips to help you successfully market your translation skills through a translator's CV.
1. Clear & Concise Text
The most important tip is to ensure that your translator's CV is written clearly and concisely. Always write with your target audience in mind, including HR personnel, project managers, business owners, and more. The goal is to make your CV stand out over the other applications and catch the attention of the person hiring for the translation position.
2. Highlight Your Strengths
As you write the professional summary section, be sure to tailor it to meet the requirements of the client or the interviewer. Emphasize any areas of specialization and what you can bring to a company or project. Be sure to include your hard and soft skills and any certifications you've earned.
3. Prove Your Expertise
Your work experience must also demonstrate and support the statements provided in the professional summary. Offer examples of how you've contributed to previous companies and projects. Be sure to include information such as project word counts and language pairs and mention the clients (unless you had to sign an NDA). If the clients can't be named, briefly describe the business and the different types of texts you translated.
In addition, you may also need to include references from past project managers and companies. You may want to contact them to request a reference letter to share with employers.
Key Components to Include in a Translator's CV
What components need to be included in your CV? Here's a quick list of what needs to be on a translator's CV: 
Contact details: be sure to include contact details. These are essential in case a recruiter would like to contact you. It's a good idea to have your phone number, email address, and the city/country where you live in your CV.
Language pairs: the language pairs you work with professionally.
Professional summary: describes you and your professional translation experience. It also includes information on the languages you're proficient in, tools you've used, etc.
Education: this section should include your educational background and degrees
Experience: in this section, you'll need to include your employment information, starting with the most recent position. After this, list the position you had before this, etc. Ensure to include information on the job you had, the work you did, and any notable accomplishments that may apply to the position you're trying to get.
Certifications: this section includes all certifications you've earned for translation work
Skills: includes hard and soft skills; be sure to include all pertinent skills needed for the new position.
Remember that your translator's CV needs to show your projects and the professional expertise you bring to your work. When choosing a CV template, it's best to choose one that's visually clean and easy to read. Be sure to avoid making the CV text too dense. Recruiters will move on to the next CV if yours is too challenging to read.
If you need assistance creating a translator's CV, you may want to consider using tech tools to make writing your resume easier than starting from scratch.
Leveraging Technology
Writing a CV can be challenging, so you may consider using technology to create a well-crafted translator's CV. In this section, we explore different tech tools you can use to create a beautiful CV.
There are several benefits to leveraging technology to write your CV, including:
Technology makes it faster and easier to write your CV
Using tech tools can be more cost-effective than hiring a CV writer
Tech tools allow you to create a professional, visually clean resume rather than relying on word-processing apps
In the following section, we'll introduce tools and resources you can use to streamline and enhance the CV writing process.
Tools for CV Creation
Here's our list of tools and resources to help you create a professional translator's CV!
CV Templates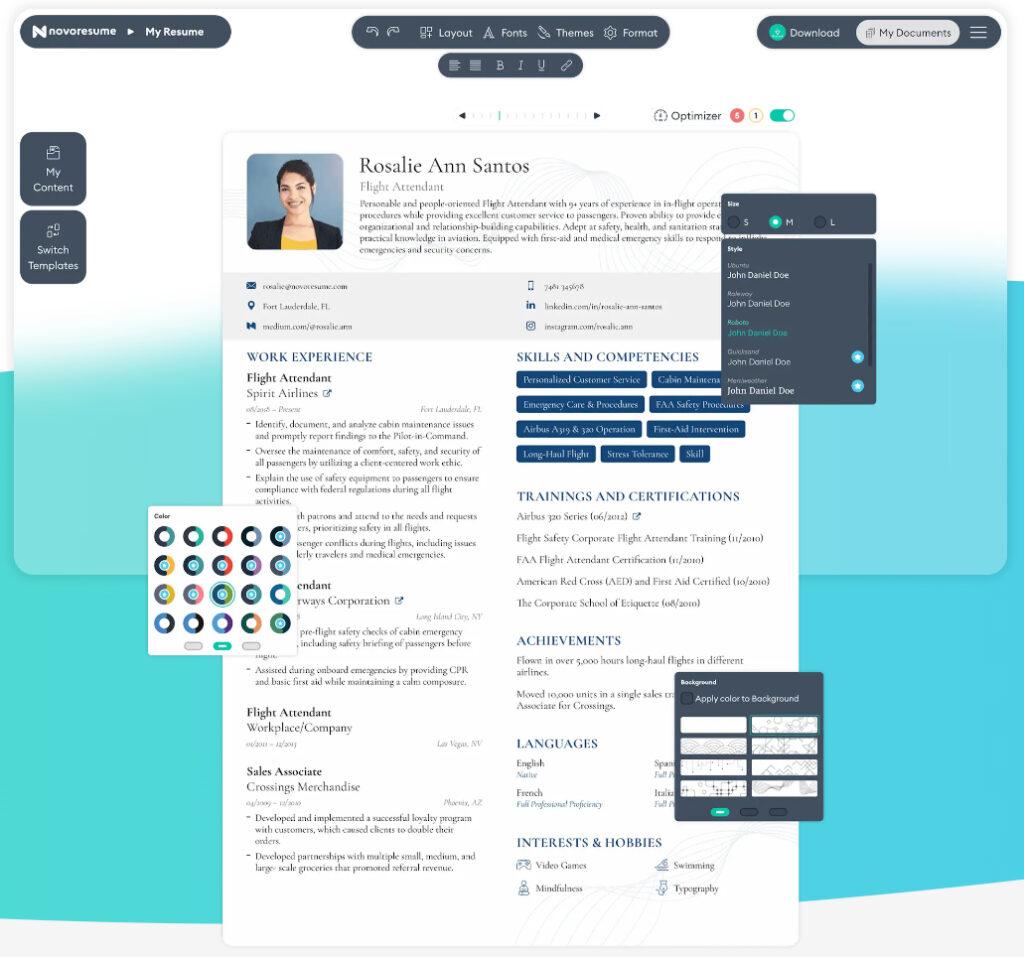 Novoresume is an online resume-builder that offers both paid and free services. You can choose from a wide range of resume and CV templates and cover letter templates.
The free version of this service allows you to create a single version of your CV, a maximum of one page in length, without a cover letter.
The paid version of Novoresume offers three different premium packages to choose from. The most popular package is the Quarter, which provides a 10-page resume/CV and a custom layout; you can create multiple CV versions, a matching cover letter, and more. The Quarter service costs $39.99/quarter.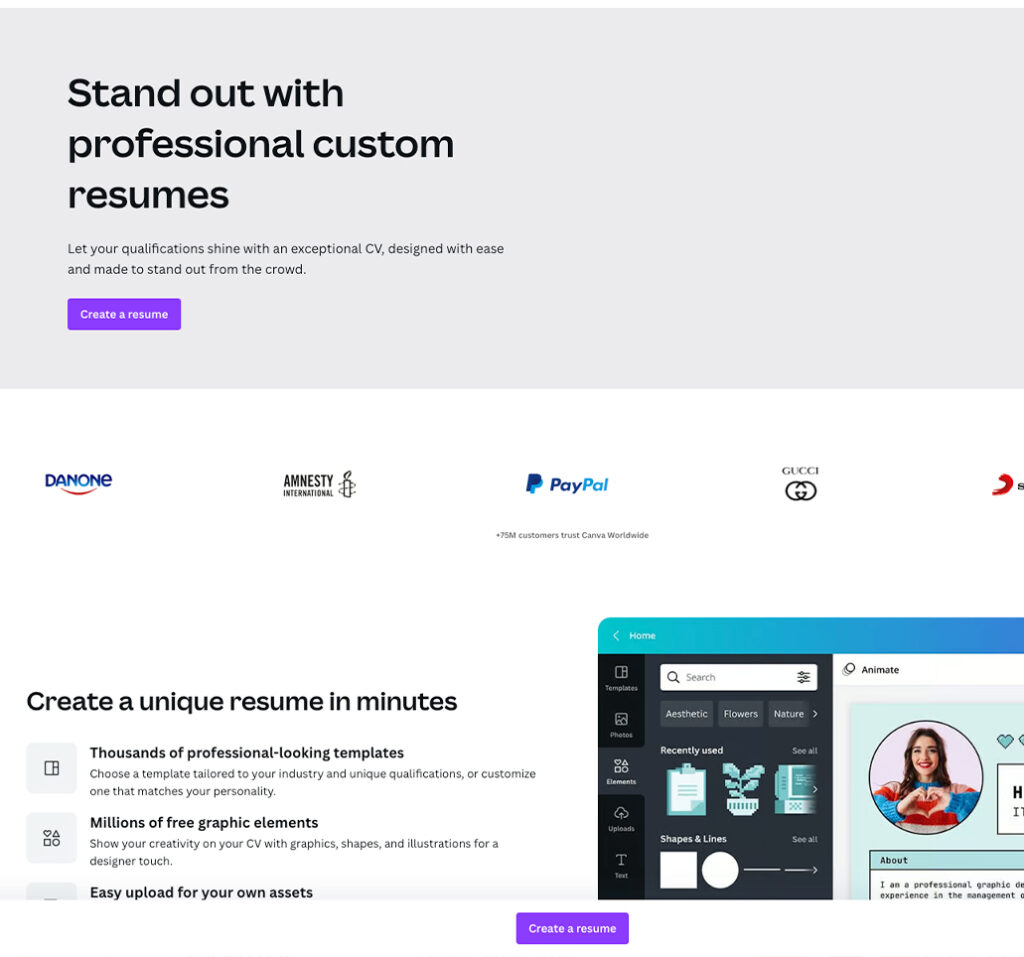 Another popular tool for creating CVs is Canva. Canva is a free online graphic design tool, though the site also offers paid options. You can make a resume for free—just follow the link, and you'll find Canva's professional resume/CV templates on that page.
Choose the template that fits you and fill in the information. When you're done, simply download the template to your computer, where you can print it out with your printer or take the file to a professional printing service.
To use Canva, you must sign up for a free account and then choose the CV template you want. That's it!
Proofreading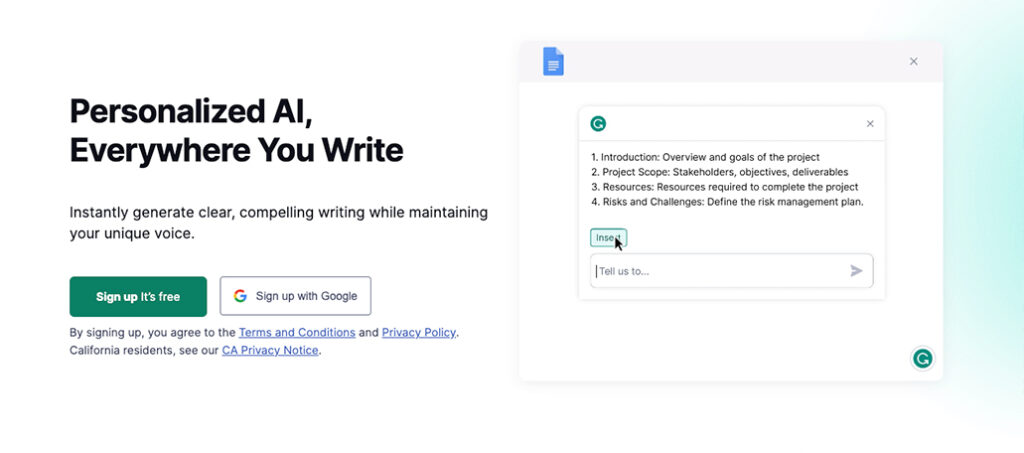 When you finish writing your translator's CV, it's time to proofread it. You can have family or friends proofread for you, but you can also use Grammarly's free proofreading tool to proof your CV.
You can proofread your CV for spelling and grammar mistakes with a free Grammarly account. In addition, the tool will check your resume for tone and make basic writing suggestions.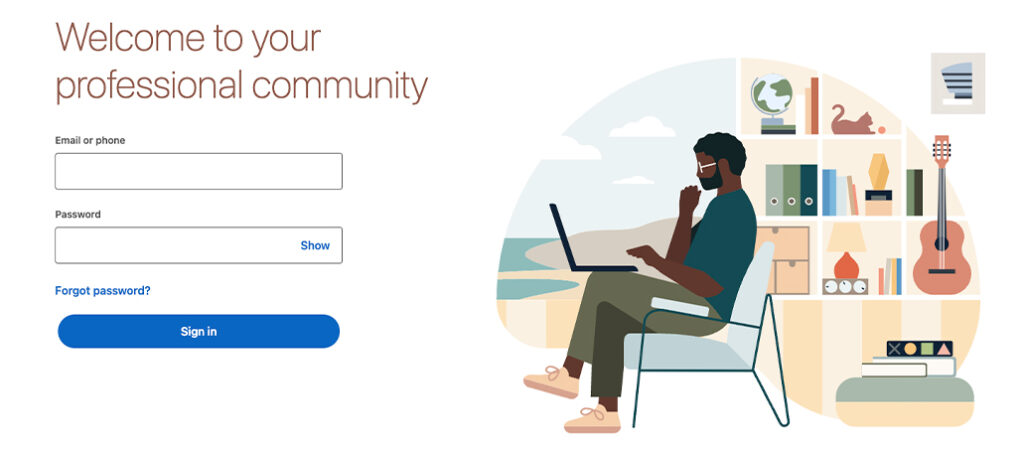 LinkedIn is an online professional networking service that can help you find and apply for translator positions. What's more, you can translate your profile from English into another language, making your profile available to recruiters and others in other countries around the globe.
Translating your LinkedIn profile is an easy way to effectively communicate across language barriers. You can also show your linguistic abilities and cultural awareness with a translated LinkedIn profile.
This service offers both free and paid profiles. You can easily get by with a free professional profile on LinkedIn, as this allows you to communicate and connect with others.
Online Portfolios
Personal Website
A personal website is a valuable tool for professional translators. You can display your skills, knowledge, portfolio, and personality with your website. You can also include a page that says, "Work with Me." Such a page usually includes information about the kind of work you do, along with how recruiters or potential clients can contact you.
Having a personal website is an effective way to attract more clients, establish yourself as an expert in translation, and stand out from the crowd.
What keywords should you use on your CV? Here are some ideas:
Skills Mentioned in Translator Job Descriptions
Translation
Interpreter
Collaboration
English-speaking
Proofreading
Technical
Time management skills
Communication skills
Editing
Multilingual
MS Office
Customer service
CAT Tools
Two of the top keywords to include in your translator's CV include:
Time management skills
Multilingual
These words are important, as they show that you can speak more than one language and that you're dedicated to managing time to ensure projects are completed on time.
Conclusion
Translators are highly in demand these days, with many businesses seeking new target audiences around the globe. Individuals also need the services of an excellent translator for various projects.
The best way to find the right translation job is to create a well-crafted, professional translator's CV using the tips in this article.
The goal is to make your CV stand out from the competition! You can accomplish this by using the tips and tools/resources mentioned in this article or by seeking out the assistance of a professional CV writing service.
FAQs
What to Exclude from Your Translator's CV?
Some details should not be included on your CV; however, you need to be the judge on whether these points should be included or excluded:
Hobby details: recruiters or potential clients may not necessarily need to know that you love to swim or paint with watercolors, for instance.
Consider whether or not your information is needed for your professional work. Does the information bring value? Does it add to your CV's theme?
Including too much information on your CV can make a recruiter or potential customer move on to the next CV in the pile. You want to avoid this and capture their attention with pertinent information for the job you're applying for.
How Long Should Your Translator's CV Be?
The goal is to keep your CV as short as possible. Remember that most people have a short attention span, and many scan documents rather than read them through.
The optimal length for a CV is two pages and no more.
What are the Core Competencies for a Translator?
These include:
Linguistic competency
Textual competence
Subject matter competence
Cultural competence
Transfer competence
Should I Translate my CV?
Yes, if you'd like to work abroad or apply for a job at a multinational company, it's a good idea to translate your CV. This makes it much easier to communicate with the recruiter or potential customer in their native language.

Read More: