Have you given thought to marketing your translation business? Have you considered questions, such as: What is your marketing plan and how have you implemented it? Do you use digital marketing effectively? These and other questions form the basis and the core of your business' marketing strategy and potential long-term growth.
Marketing plans aren't just for "regular" businesses—they're also necessary for professional service providers, such as translation agencies. The long-term success of your translation agency is only as good as the marketing plans you've implemented.
Utilizing social media platforms, such as LinkedIn and Twitter, can help you connect with potential clients and showcase your expertise in the translation industry.
Developing a Marketing Plan That Works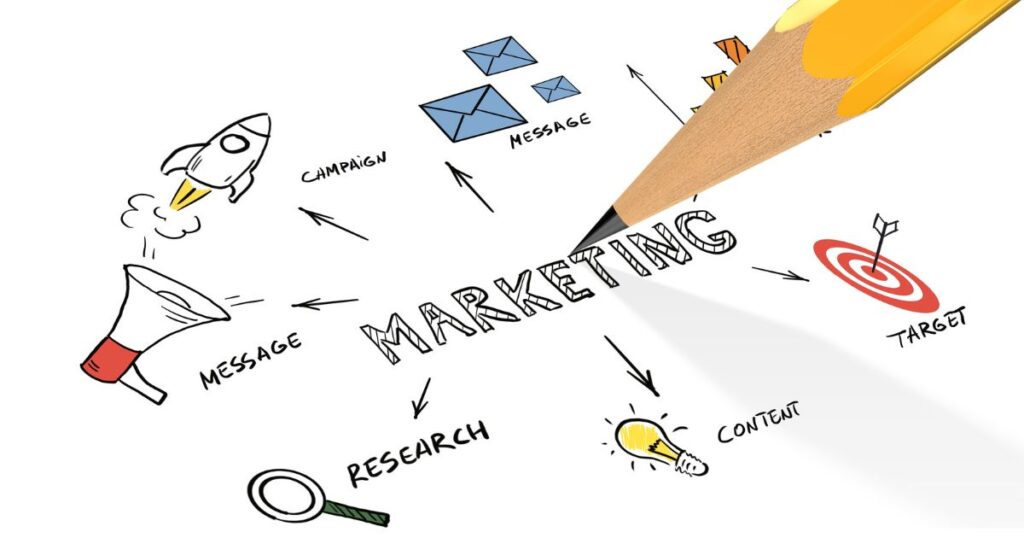 Before you can develop an effective marketing plan, you'll first need to analyze certain facts and figures about the translation business:
Find the largest translation sectors—which languages are most often requested
Which professions/industries most often require translation services (ex. Financial, technical, legal, IT, etc.)
Analyze marketing trends, costs, and the most effective marketing methods for your business
Don't forget to analyze your website and social traffic—these are also indicators of who your potential customers are and where they come from
Identify your resources: how much can you afford to spend on marketing
These are a few of the parameters you'll need to analyze in order to develop an effective marketing plan.
Building a Realistic, Ambitious Marketing Strategy
You'll need to determine what you want to accomplish with your translation business, before developing your marketing plan. This will be your marketing strategy—your marketing strategy is directly related to your business' goals. Goals should be achievable and broken down into short- and long-term steps to take.
Define Your Target Market
This is a crucial step—you need to determine the target market you'd like to reach with your services. Your marketing plan will be more successful if you include as many details as possible about your target market.
Ask these questions to determine your target market:
Who is your target market—who makes up this market? Look at people and businesses who may need your services.
Where can you find these potential clients?
What do they value?
What are they worried about?
What do they need right this minute?
This is where market research comes in to play. Develop a profile of the people and businesses you would consider your ideal clients. This process helps you identify specifics about your target market and helps you personalize your marketing message.
Competitor Analysis
Don't forget to do a competitor analysis when creating your marketing plan. You'll want to know who your competitors are, if they're selling similar services, how much they charge for services, etc. Conducting an in-depth analysis of your competitors will help you find areas where you can beat the competition.
What Makes Your Translation Business Unique?

Next, take time to consider what exactly makes your translation services unique to your targeted market. Then use this information to develop a unique selling proposition—a statement that outlines how your business and/or services are different from your competition.
This process helps you identify what makes your business unique and valuable to your target clients—and determines why they choose you over the competition.
Develop a Promotional Plan
Once you've determined your target audience and what makes your business unique, you'll be ready to develop a promotional plan. The promotional plan involves all aspects of communication between you and your potential clients. You'll need to determine what platforms your targeted clients use, and you'll need to develop a mix of marketing activities to reach them.
Most promotional plans are a mix of:
Public relations
Advertising
Direct sales
Internet marketing
Marketing materials
Other communication methods
In the beginning, try to stay with 3-5 specific marketing methods. This way, you won't have too many processes going at one time. Develop one or two of the above marketing methods; when these are tuned and running well, consider adding in another method.
When developing your promotional plan, be sure to identify all negative issues that could drive your target market to your competitors. Watch for elements such as lack of accuracy (in translations), slow reaction to customers, negative reviews and messages from customers, etc.
Calculate Marketing Costs
Now that you've determined your marketing plan, it's time to consider the budget you'll need so you can determine which promotional activities you can afford. Even if you already have an annual marketing budget in place, it's necessary to break this down into separate monthly budgets. This way you can quickly and easily track results, and modify your plan as needed. Focus on those activities that bring in the most ROI.
Thought leadership marketing is the motivation and driving force behind the success of your translation agency. Follow the steps in this article to develop a solid marketing strategy, implement your marketing plan and develop long-term success and growth of your translation business.
Related Post : Translation Agency