Online video content has become an essential marketing tool for businesses around the world. But one crucial element many organizations need to remember is whether or not the video is reaching their target audience. If your company isn't getting the views it wants, the lack of subtitles could be the problem. You may have the most brilliant video around, but if it doesn't include subtitles, it may fail to reach the intended audience.
Translating subtitles in videos makes the content more accessible to those who have hearing loss. Still, they also make the content more accessible to a global audience, which includes both non-native speakers and the hearing-impaired.
When it comes to marketing, consider that according to a study by Cisco, 82% of Internet traffic consisted of video in 2022, and that percentage continues to climb. Audiences worldwide are turning to online video content for tutorials, entertainment, news, and more.
Language Barriers: Subtitles to the Rescue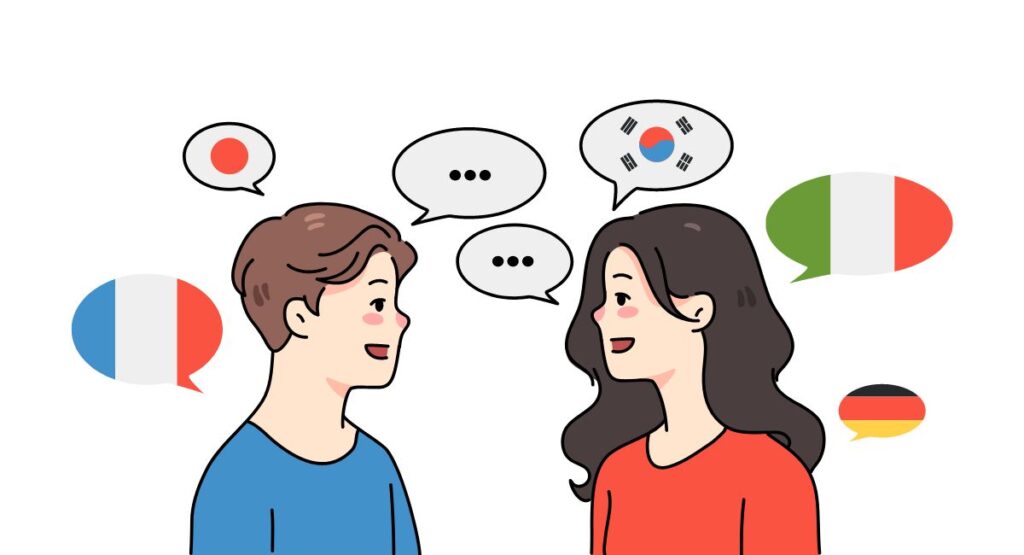 Subtitles play a crucial role in breaking language barriers and encouraging intercultural communication. Videos that include subtitles are accessible to a greater number of global viewers. Content originally produced in one language immediately becomes accessible to viewers in another language through the use of subtitles.
Not only does translating subtitles on a video make the content more accessible, but they also improve the user's viewing experience. They allow viewers to learn about other cultures, perspectives, and more from across the world.
Viewers can also experience other countries' cultures, languages, and traditions. The result is encouraging cross-culture dialogue, which promotes tolerance, respect, and empathy for other cultural traditions.
Subtitles make it possible for global audiences to learn more about one another. They create the point at which intercultural communication becomes a powerful possibility.
A Glimpse into Subtitle Translation
Creating subtitle translations is a process that requires meticulous care. The process involves several steps:
1. Transcription: the process starts with someone transcribing the audio portion of the video to text. The transcriber listens to the audio and types what they hear into a document, though some may use transcription software that does this work. The resulting text is used to create subtitles in the target language.
2. Timestamps: the next step is to create timestamps, which are markers, to help others know when the subtitle needs to match the correct images on the screen.
3. Translation: it's also during this step that a translator works to render the transcript into the target language. During this step, the translator must understand the cultural nuances of the video and be able to localize the text for the target audience. This must be done while retaining the essence of the original content. This step takes time, as translating subtitles is a nuanced process.
4. Creating subtitle files: now, the subtitles are coded into files that work with the video portion of the content.
5. Video editing: the final step is when the subtitles are edited into the video, usually with a video editing program.
It's not always easy to find a subtitle writer with the experience and knowledge to translate text and work with the technical issues involved during the process. For these reasons, businesses may try using DIY subtitle translation methods. But is this the optimal solution to choose?
DIY Subtitle Translation: A Double-Edged Sword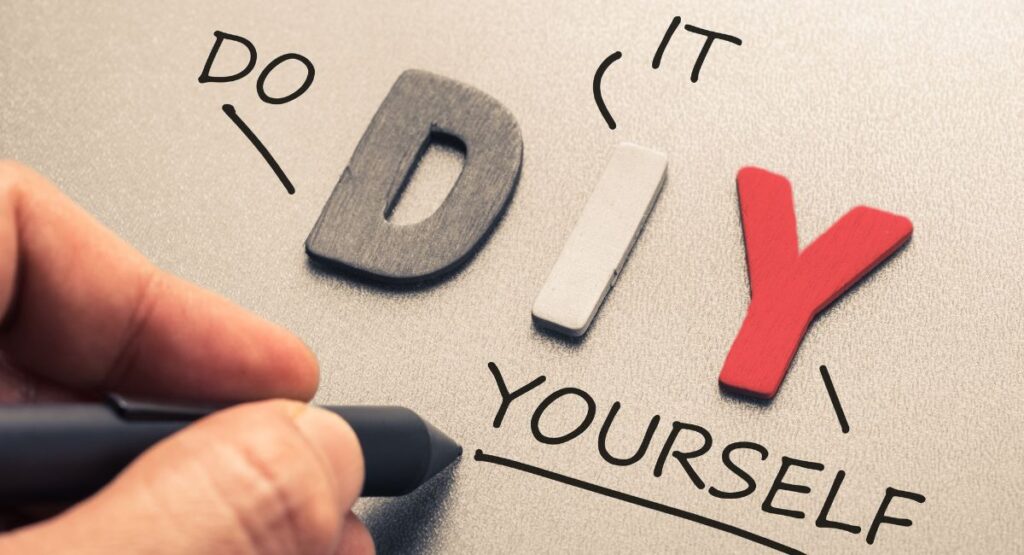 It is possible to DIY subtitle translation; however, there's much to consider when translating a video into another language. The process is time-consuming and requires specialized skills/knowledge your team may lack. Plus, the more complex your project, the more essential it is to use a professional subtitle translation service.
While translating subtitles on a video yourself can be a cost-effective solution, you may want to reconsider due to the many challenges that must be dealt with. The most common challenges you'll face when translating subtitles on a video include the following:
Text expansion: there are times when the translated text is longer in the target language, making the subtitle take up more space on the screen. The result is that some visual elements may be blocked from view, there's not enough space for the subtitles on the screen, the text is too long for viewers to read, and syncing subtitles to the audio can be extremely difficult.
People can only read so fast: if the subtitles are too long, viewers will not have enough time to read them, even without the issue of text expansion. The problem can result from sentences or dialogue that are complex, too.
Audio expansion for voice: another common issue is that translating subtitles on a video may cause the translated text to be longer than the dialogue. Over time, this can cause the subtitles to not be in sync with the actors on screen.
In addition to these issues, translating subtitles for videos must also be concerned with cultural nuances and maintain the accuracy of the original video. The entire process can be time-consuming if you take this process on as a DIY project.
One solution may be to use a free online subtitle translator for your project.
Free Online Subtitle Translators: A Boon for Content Creators
If you're an independent creator or on a tight budget, you may want to consider using a free online subtitle translator. The tool allows you to translate subtitles in videos into multiple languages for free.
Many of these tools are SRT translator websites, the most commonly used format for subtitles. Some free online subtitle translators rely on Google Translate or other translator services.
In the following section, we'll share some of the best free subtitle translation services you may want to consider.
Review of (4-6) Free Online Subtitle Translators
You can use any of the following services to translate subtitles in videos.
1. Translates Subtitles — Subtitles Translator
Subtitles Translator is a free online translation service that translates a video's audio file into another language. The website allows you to convert one subtitle file at a time. It relies on Google Translate for its translations.
This free online subtitle translation service creates the following subtitle formats: SRT, SUB, SBV, ASS, VTT, and STL. And the service offers the conversion of languages into Dutch, Danish, English, Hindi, Hebrew, and more.
Once the translation process is complete, Subtitles Translator allows you to change the text if desired. It offers an inprogress function in case you need to return later to finish the translation. However, it could be more laggy, which means your translation subtitles in video process could take a bit longer.
2. Subtitle Translator
The Subtitle Translator by VEED.IO is another free online subtitle translation service. It includes an automated transcription tool that is 95% accurate and allows you to modify text during the translation process. You also have the option of adding translation subtitles in a video or downloading the translated text as a TXT file, which allows you to view and edit the content offline.
This tool supports translation into English, Spanish, French, Chinese, and over 100 other languages. It's easy and straightforward to use, too. You can choose to download the SRT file or burn the translated subtitles to a video.
One of the downsides of this tool is that some features are only available if you pay.
3. Translate-Subtitles
Our next free translation subtitles in video tool is Translate-Subtitles. This tool also works online and can be used to convert the default subtitle of your video into another language. It offers translation into translate into Hebrew, Greek, Hindi, French, Arabic, and more. This online subtitle translation tool relies on Google Translate for its translations.
You can choose from these file formats when using Translate-Subtitles: SRT, ASS, SUB, VTT, STL, and others. Once the subtitle language has been converted, you can change it to another language if desired.
Translate-Subtitles is an easy online tool to use; however, it does not offer simultaneous translations.
4. SubtitleEdit Online
SubtitleEdit Online is the final tool in our list of free online subtitle translation tools. This site allows you to translate subtitles in a video and sync the subtitles with the video. It also allows you to edit the subtitle file.
The tool allows you to choose either Google Translate or Microsoft Translator to translate the dialogue in the video. SubtitleEdit Online is easy to use, and you choose from a variety of languages. In addition, this free online subtitle tool supports the following formats: STL, XML, TXT, SUB, and MPL.
SubtitleEdit Online is easy to use; however, the user interface is a bit confusing and slow to use.
By this point, you may have decided it's a better option to use a professional subtitle translation service. But how do you know for sure?
When to Opt for Professional Subtitle Translation Services
Some translation subtitles in videos can be a complicated process. Complex projects may be longer, dealing with difficult topics, and more. For instance, the content could be highly technical, culturally sensitive, or intended for commercial use. In these cases, it's best to opt for professional subtitle translation services.
Another reason to choose a professional subtitle translation service is to properly localize the content to the target audience. Each culture is unique and has various cultural nuances and sensitivities. A professional translation service uses native speakers who under these cultural nuances and are able to correctly account for these in the translated content.
You can also save time and money by choosing to work with a professional translation service. You can focus on your business while your translation partner takes care of translating subtitles on a video project.
Pollion: Bridging Cultures, One Subtitle at a Time
If you're searching for the right subtitle translation agency, consider Pollion. We are a professional translation agency that works with a team of linguists who are native speakers with in-depth knowledge of their language's culture. With our team, we can work across a wide range of languages, including Turkish, Arabic, Persian/Farsi, Kurdish, Urdu, Pashto, Azerbaijani/Azeri, Dari, and more.
We offer translation and localization services with documents, e-learning, subtitle translation, and more. When you work with us, you can count on an accurate translation that fits your target audience's language and culture. And we offer fast turnarounds at highly competitive rates.
Conclusion
The need for translating subtitles in a video will continue to be an essential part of global communications. Subtitles offer many benefits, including making content accessible for those who are hearing impaired or who access the video in another language other than the original.
The key is to find the correct translation agency if your project involves commercial or complex content. In that case, be sure to consider the services offered by Pollion. You won't be disappointed.