E-learning localization has exploded in recent years, and the popularity of this form of learning is set to grow over the coming years. According to Shiftlearning, about 80 percent of employers have used online learning since 2011.
Is your company looking to expand into new markets? Do you need to train international employees or students? If so, then e-learning localization is a necessary part of the process. But why is this so essential for your business?
In this article, we will review what e-learning localization is, why it's important and more.
What is E-Learning Localization?
E-learning localization is the process of translating and adapting training materials for a specific language and culture. Localization is more than just translating from a source language to a target language.
Localization, of course, materials means ensuring all parts of the training materials are adapted to the local culture and region. These are the areas that are adapted during the localization process:
Graphics
Formatting (includes dates, units of measure, and more)
Audio and video content (subtitles and voiceovers)
Elements of the user experience (buttons, menu items, and more)
Written materials
You can see that you must localize all elements of your training materials for the language, culture, and region. But why is this so important?
Who Benefits from the Localization of E-Learning Materials?
Localization of e-learning course materials benefits a wide range of individuals, including the following:
Businesses offering e-learning content to train international teams. For instance, training international staff on safety requirements, compliance issues, and more.
Manufacturers and other companies that want to train their international customer support teams.
Localization is necessary for all aspects of course content.
Here, too, localization of e-learning materials is necessary when hiring new international employees. It's an effective way to offer support and improve onboarding methods.
All businesses must comply with laws, regulations, and guidelines. For this reason, compliance training at all levels of a business is essential. In addition, localization of compliance training content is necessary for international teams.
Your company can experience all the benefits offered by e-learning localization. In the following section, we'll discuss why e-learning localization is so important for your business.
Why Professional Localization Matters?
The Importance of E-Learning Localization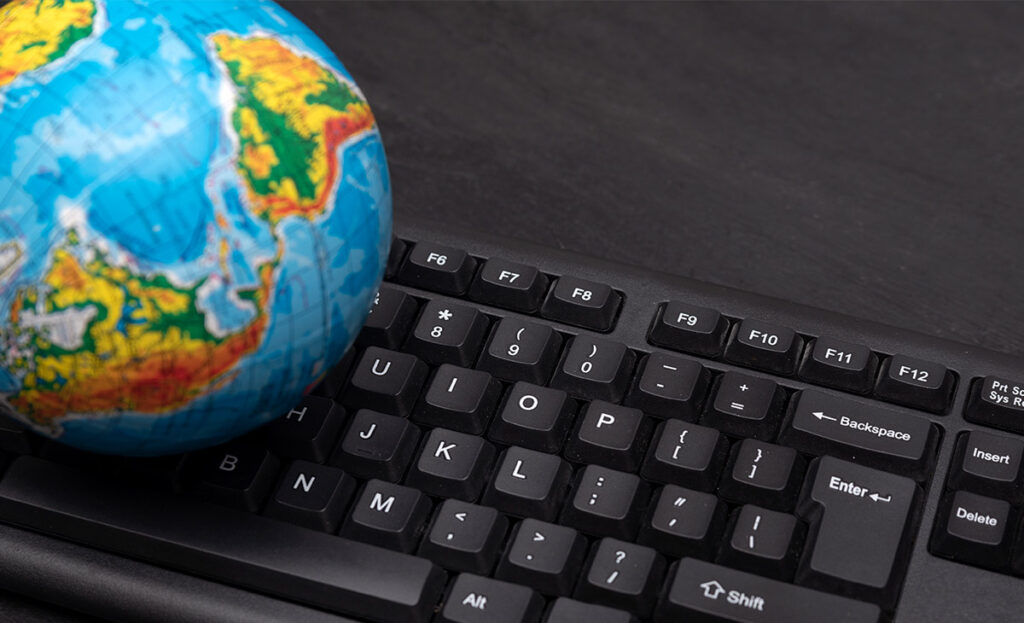 More companies are using e-learning now than ever before. They can teach students and staff worldwide and on any device. Should your company plan to reach out to international team members with training materials, you must localize these materials for their culture, region, and language.
Expanding your training to international students and staff means helping them better understand the material. Translating and localizing your e-learning content is also an excellent way to increase employee retention.
Here are some of the reasons that e-learning localization are so crucial for your business:
Create a Better Learning Experience
Teaching in a foreign language can exhaust learners, and they may not completely understand essential parts of the content.
On the other hand, when employees and students are able to learn in their own language, they understand and retain the information better. Therefore, with e-learning localization, learning is more beneficial. Not only that, but localization also helps increase productivity.
E-Learning Localization Improves Market Expansion
Localization also helps your business expansion plans. The process ensures your learning content connects with the individuals you want to reach. Localization also helps you "speak" their language and ensure that the content is culturally relevant so it resonates with your staff or students.
Cost-Effective Solution
E-learning localization is also a cost-effective solution. For instance, it's possible for your company to create shorter sessions that can be delivered anywhere around the world on different days. The timing of lessons can be set for each region or location.
Moreover, employees and students will not have to travel to get to their classes. Instead, they can study from work or home.
E-learning localization becomes a cost-effective solution that also saves your business and employees/students money and time.
Challenges in E-Learning Localization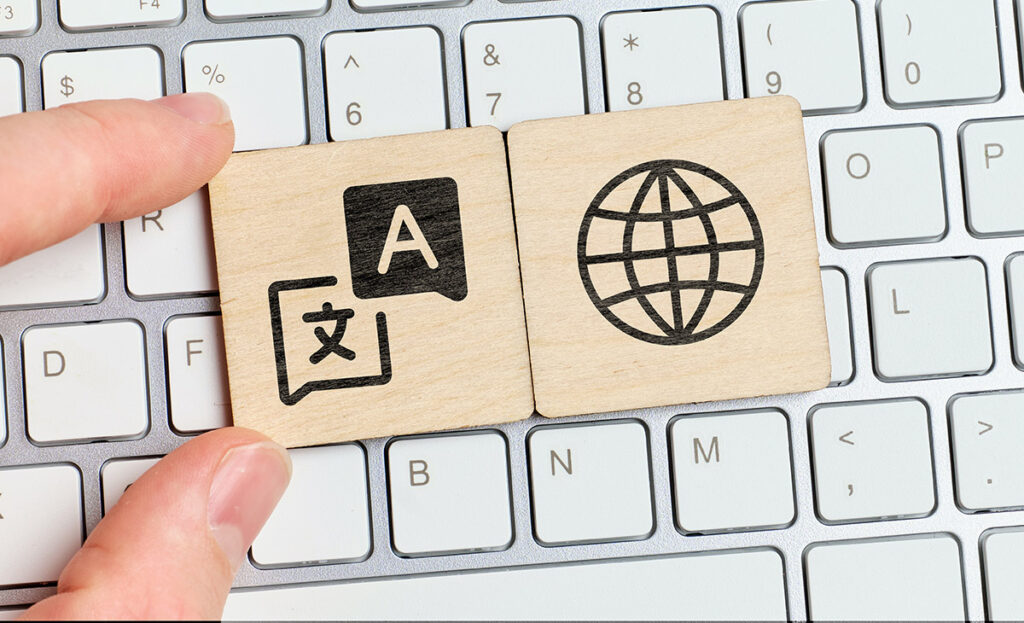 While e-learning localization brings many benefits to your company, it also presents several challenges. You might find the process quite involved and easy to underestimate the scope of your localization project. Furthermore, numerous challenges can surface during the e-learning localization process.
In the following sections, we share some of the most significant challenges your business could face with the localization of your e-learning content.
Text Expansion
Some languages, such as English, expand when translated into another language. The problem here is that the expanded text can dramatically change the layout, user interfaces, and the way other design elements look.
Visual Elements
Visual elements, including images, must be relevant to the target audience. In addition, all text that accompanies each image must be appropriately translated into the target language.
Video Localization
Video content must also be translated and localized for each target audience. Here, it's key to remember that subtitles, voiceovers, dubbing, and more need to be localized, too.
Symbols
Symbols and colors can have different meanings according to each target audience. Colors and symbols don't always translate well for this reason. They must be localized to deliver the correct meaning to the target audience.
Code & File Localization
E-learning localization must be done using an effective process. This means the file structure and code for all materials and courses must be effectively localized in the first stage of the project.
Formatting
Formatting can also present issues when working with e-learning localization. Here it's necessary to ensure that dates, currencies, and more are localized to the correct values and format for each target audience.
Consistency
The consistency of all e-learning materials is one of the most significant issues businesses deal with when localizing their content. The goal is to ensure learning experiences and outcomes are consistent across each target audience.
These are some of the most challenging issues businesses face with e-learning localization. Even so, you don't need to worry about your company's e-learning materials being of low quality or not correctly localized to reach your target audience.
The key is finding the right partner with the knowledge and expertise needed for your project. With their help, your content will positively impact and engage with your intended target audience, despite their cultural and language differences.
The Role of Translation Companies
Why does your business need a translation company to work on your e-learning localization project? There are many reasons. For one thing, having a partner who has the expertise and knowledge needed to reach your target audience(s) is crucial.
Without such a valuable partner, your company will face all the serious issues mentioned above. The result can be a failed e-learning project. But partnering with the right translation company can mean huge success for you and your business.
Translation companies that provide e-learning localization services have deep knowledge and experience with a broad range of languages. In addition, they usually provide your company with a personal project manager who oversees the entire project from beginning to end. When you have a question or comment, this is the person you talk to.
Moreover, a translation company can ensure the entire project is relevant to the target audience in all ways. Remember, e-learning localization isn't just translating from one language to another. The process includes ensuring all elements of the content meet the requirements for the target audience's culture and language.
Working with a translation company also means you'll have access to more than one person. Translation companies, such as Pollion, have an experienced team that includes linguists with experience and knowledge of the culture. Their team might also include voiceover artists and technical experts who collaborate to ensure correct adaptation of your e-learning content for the target audience.
What does all this mean for your company? Rather than working with an individual translator, you'll work with a team of experts who work together to translate and localize your e-learning materials correctly.
Tips for Choosing a Translation Company
Are you wondering what to look for in a translation company for your e-learning localization project? Don't fret! We've included tips to help you choose the right company for your project.
The Necessary Skillsets
When searching for the right partner for your e-learning project, be sure they offer the right skillsets for the project, including the following:
Project Manager: brings everyone and all the content together for the project, ensuring it's completed on time and on budget.
Instructional Designer: creates the content for the course from beginning to end (unless you've already finished this step).
Subject Matter Expert (SME): works with the team to ensure the translated and localized content is correct for the target audience; also reviews the work for each stage.
Content Writer: works with the instructional designer to expand the e-learning materials they have developed.
Graphic Designer: creates visual content based on the material created by the content writer(s) and SMEs.
Programmer: puts all the content, visuals, and other elements together to create a complete, functional course.
Quality checker: runs through the course, searching for mistakes that may have been missed earlier. They report any errors before the course goes live to ensure it is free of issues.
What to Look for in a Translation Company That Offers E-Learning Localization Services
Now we're ready to share our tips on what to look for in a translation company partner for your e-learning project.
1. Check the Vendor's Profile
As you search for the right partner for your project, it's essential to check the services they offer and gain insight into the company as a whole. Look for these details in the vendor's profile:
When was the company established
Certifications and accreditations the company and/or team have received
Services provided
Professionals on board and their areas of expertise; how long have they provided these services
Clients
Software platforms used by the vendor (technology)
Localization services & project workflow
Quality assurance
This information helps you determine whether the translation company is a good fit as a partner for your e-learning localization project. Make sure the company you choose offers the services you need. If not, move on to another company that does.
2. Does the Vendor Have at Least 5 Years of Experience in E-Learning?
The more experience, the better it will be for your project. But even more crucial is to see if the translation company specializes in your industry/sector. If not, move on to another translation company.
3. Does the Vendor Have an Effective Project Management Process?
So, how can you determine if a translation company has an effective project management process? One way is to find out whether they've worked with well-known clients. Has the company worked with these clients repeatedly? If so, this is a good indication the translation company, such as Pollion, has an excellent project management process.
4. Ask the Translation Company for References to Current Clients
Another way to determine whether the translation company is the best choice for your e-learning localization project is to ask for the references of their current clients.
If a company refuses to supply a list of references, it's best to go on to the next translation company on your list. This red flag indicates the translation company doesn't provide excellent services.
On the other hand, if they provide you with a list, contact the clients and ask them how they liked the services provided by the translation company. If most clients are happy with the work, this is a good sign that the translation company is the right choice for your project.
Concluding Thoughts
When your business needs to present e-learning materials to an international team or provide course materials for students, it's essential to work with a professional translation company like Pollion.
The right translation company offers all the skillsets and services needed for a successful e-learning localization project. Their work will ensure your course materials meet the needs of your target audience in not only the translated language but also in the cultural awareness necessary for these crucial projects.